Skip to Content
Experienced Personal Trainers
Wellstar Fitness offers quality health and wellness services in the greater Atlanta area. Personal trainers are more than fitness experts; they serve as advocates for your physical, mental, and emotional well-being. Our team of trusted trainers will champion and lift you throughout your fitness journey. They are passionate about providing our members with the skills and confidence needed to continue practicing fitness and wellness for the rest of their lives. They are here to guide you through every step and lift you towards your goals. We have a trusted, licensed trainer that is right for you.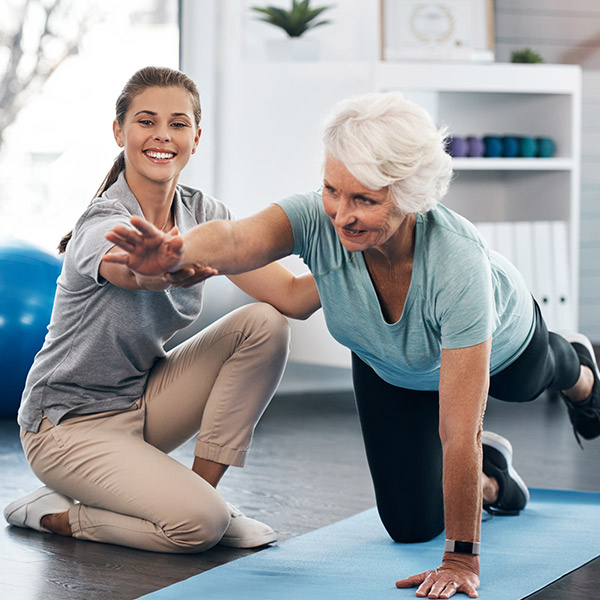 Three Ways Our Trainers Can Help You
Our trainers will help you succeed in the following areas:
Fitness: Regardless of your age or experience level, our trainers have the skills to enhance your fitness level and customize your exercise to fit your needs.
Focus: We will help you set the intention for your workout, enabling you to move with purpose and meaning. This will help you stay the course.
Motivation: Whatever fears, anxieties, or obstacles get in the way of your workout, our trainers will empower you to overcome them and maintain a consistent routine.
Comprehensive Personal Training Packages
We strive to deliver wellness programs and services that boost our members' health, happiness, and overall well-being. Our training packages offer flexibility and various options to fit your needs. We offer one-hour and thirty-minute sessions for individuals and couples. This allows you to engage one-on-one with your trainer or share your practice with like-minded peers. Our personalized workout programs are designed to accommodate your plan. They will help you stay on track to meet your fitness goals.
A Well-Balanced Personal Fitness Experience
We'll ensure that our training provides a range of benefits for your life. Our team inspires passion, focus, and motivation in members' wellness routines. We'll help you forever improve your lifestyle with exclusive special packages customized to your needs and goals. Whether you want to train alone or in a group, we'll strive to enhance your abilities and set the tone for a quality workout.
We're Here to Help You Live Healthier