Skip to Content
A Legacy of Improving Health and Wellness
For over 30 years, Wellstar Fitness has supported members of the city of Atlanta and surrounding communities in living their best life through the power of medical-based health and wellness. Our services include professional personal training, nutritional education, aquatics, and massage therapy that will radically change the way you live. Regardless of the struggles you've faced on your path to a healthier life, our team is here to provide you the skills, confidence, and perseverance necessary to thrive. We will guide you through every step of your wellness journey. We're here to advocate for all aspects of your health from physical, mental, emotional well-being and beyond.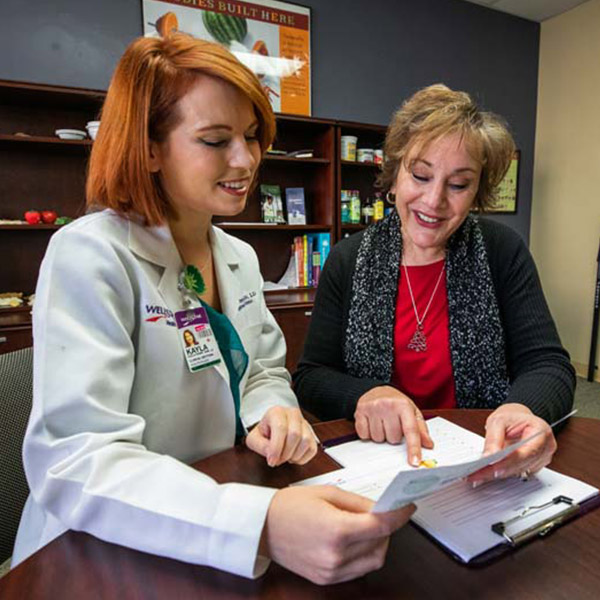 Supporting People From All Walks of Life
From toddlers to seniors, teens to adults, we are here to serve you. Whether you're a beginner or a seasoned expert, we want to help people embrace a healthy lifestyle and provide them with the wellness tools they need to succeed. We believe it is never too late to start, grow, and maintain a healthier life. We take pride in our ability to empower healing and injured individuals with the strength and esteem they need. We're specially equipped to care for individuals with:
Diabetes
Obesity
Parkinson's Disease
Alzheimer's Disease
Cancer
Live a Healthier Life With Us
We can help you formulate a wellness plan and set goals for following through with a highly customizable array of services. Whether you want to learn how to swim or how to lift, engage in a new exercise or recover from an old injury, our caring and professional team will guide you through every step of your process. We are made up of experienced coaches, instructors, trainers, dietitians, and massage therapists with proven excellence in their respective fields. They are passionate about helping members develop themselves in all areas of health and wellness. We are the right choice for taking care of your needs. It's time to improve your life with our services.
We're Here to Help You Live Healthier