Skip to Content
Marietta's Only Medically Based Fitness Center
For over 30 years, Wellstar Health Place has provided an optimal fitness experience in Marietta, GA. Our trained professionals guide you through every step towards your wellness goals. We focus our attention on developing and maintaining healthy lifestyles. We use an individual-focused, flexible approach to your health that allows our members to customize their health plans and development. The licensed and certified dietitians, personal trainers, nutritionists, and massage therapists on our staff will help you pick a program that provides enjoyment and leads you towards success. After joining a program, our members fined a newfound sense of happiness and health in their lives. We are here to serve your health and wellness needs for a better future.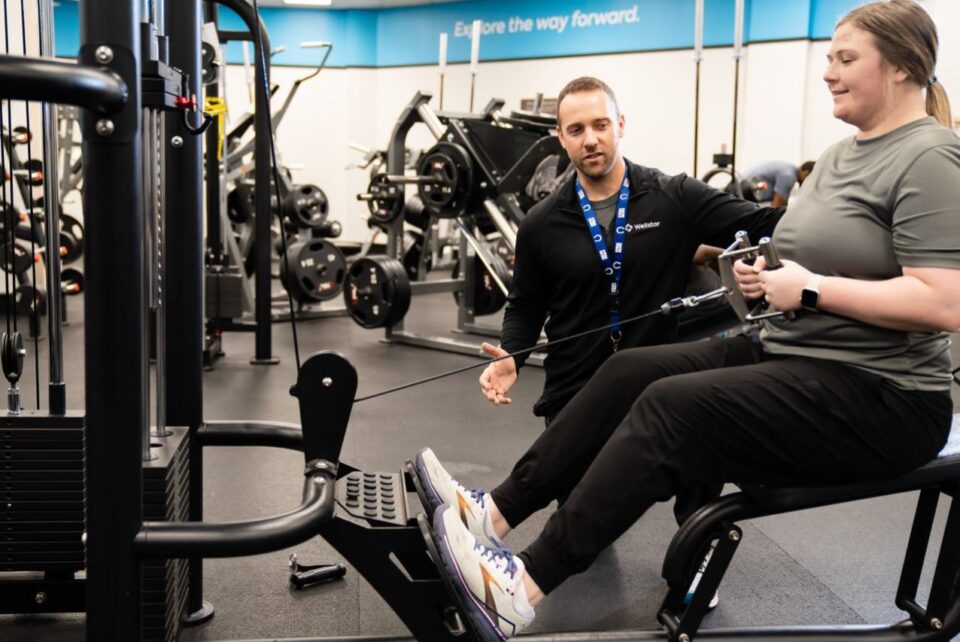 Everything You Need for a Healthy Lifestyle
Every member has different needs and preferences for their health and wellness routine. That's why we offer a wide array of programs, activities, and facilities to satisfy your specific needs. By choosing us, you'll empower yourself to take control of your health – with us assisting you throughout the process. We provide what you need to thrive, including:
Expert personal training, nutrition courses, and massage therapy
A lane-lap pool, racquetball court, and running tracks
Cutting-edge exercise equipment
Fun-filled group fitness classes
Enhanced exercise programs
Private and group swimming lessons
Relaxing steam rooms, whirlpools, and saunas
A Holistic Health and Wellness Experience
If you're looking for a medically-based solution to build your health and wellness, we are the right choice for you. Our team of professionals, amenities, and wellness community provides everything you need to succeed in your planning and goals. We are always at your service, ensuring that you stay on track and helping you cultivate growth, confidence, and strength. Regardless of where you are in your wellness journey, we are here to walk, run, and sprint with you towards where you want to be. You'll be thrilled by where your journey takes you.
Directions To Our Parking Deck
Health Place parking is free for all members and located next door to our facility. For easy access to our parking deck, direct your favorite GPS app to: 718 North Avenue, Marietta, GA 30060. This will take you to the Wellstar employee/Health Place parking deck. Once you enter the parking lot…follow the signs for Health Place parking on the ground level. There are additional handicapped spaces in this lot.
Monthly Membership Pricing
Wellstar Employees have FREE membership!
Community Members
Wellstar Employees

Community Members

Community Individual $45

Wellstar Employees

Employee Individual- FREE

Community Members

Community Couple $65

Wellstar Employees

Employee Add-On $14.00 monthly ($7.00 for each additional add-on member)
Senior Members
Short Term Membership

Senior Members

Senior Individual $40.50

Short Term Membership

1 Day $10.00

Senior Members

Senior Couple $58.50

Short Term Membership

7 Day $25.00

Senior Members

Short Term Membership

3 Months $160.00
We're Here to Help You Live Healthier