Skip to Content
Medical-Based Health and Wellness serving the greater Atlanta Area
At Wellstar Fitness we're on a mission to help our members live their best lives through the power of personal training, nutrition services, aquatics, massage therapy, and more. We cater to those with illnesses and health conditions so they can heal and cultivate a healthy lifestyle. Our two locations offer a range of services that will meet your needs. Get ready to become happier and healthier. Wellness is on its way.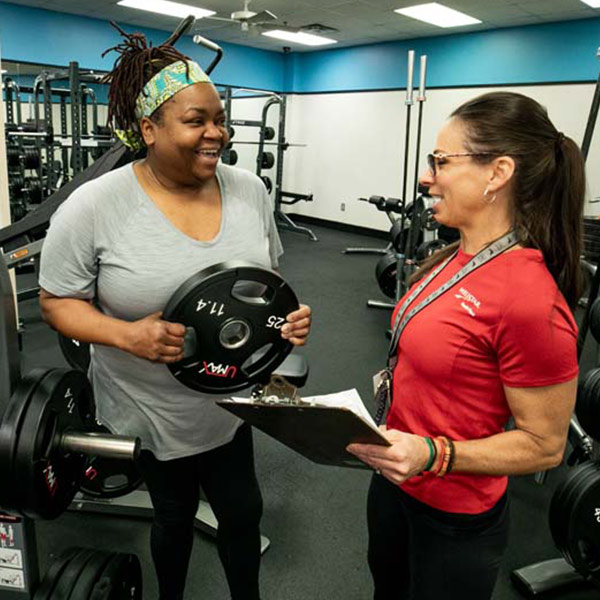 We Offer Innovative Fitness and Wellness Solutions
Join one of our health centers or enjoy the benefits of both. We'll provide you with the tools needed to grow and expand your health, fitness, and wellness. Get in touch with to begin your journey to improved overall health:
Health Place: Located on the grounds of Wellstar Kennestone Hospital, Health Place helps members rethink their health with a multi-lane swimming pool, top-of-the-line cardio equipment, robust strength-building machines, and more. An exclusive Rock Steady Boxing program is offered for those with Parkinson's disease.
Embark on a New Way to Be Healthy
By becoming a member, you'll open your life to a new set of exciting possibilities. We'll help you broaden your horizons by exposing you to new forms of workout and exercise using our medical-based and member-focused approaches. With a score of recent innovations in the world of health and well-being, there has never been a better time to join our membership and reap the benefits of a healthier lifestyle. You can expect to enhance your abilities, gain confidence, and live your best life possible. We strive to exceed your expectations.
We're Here to Help You Live Healthier